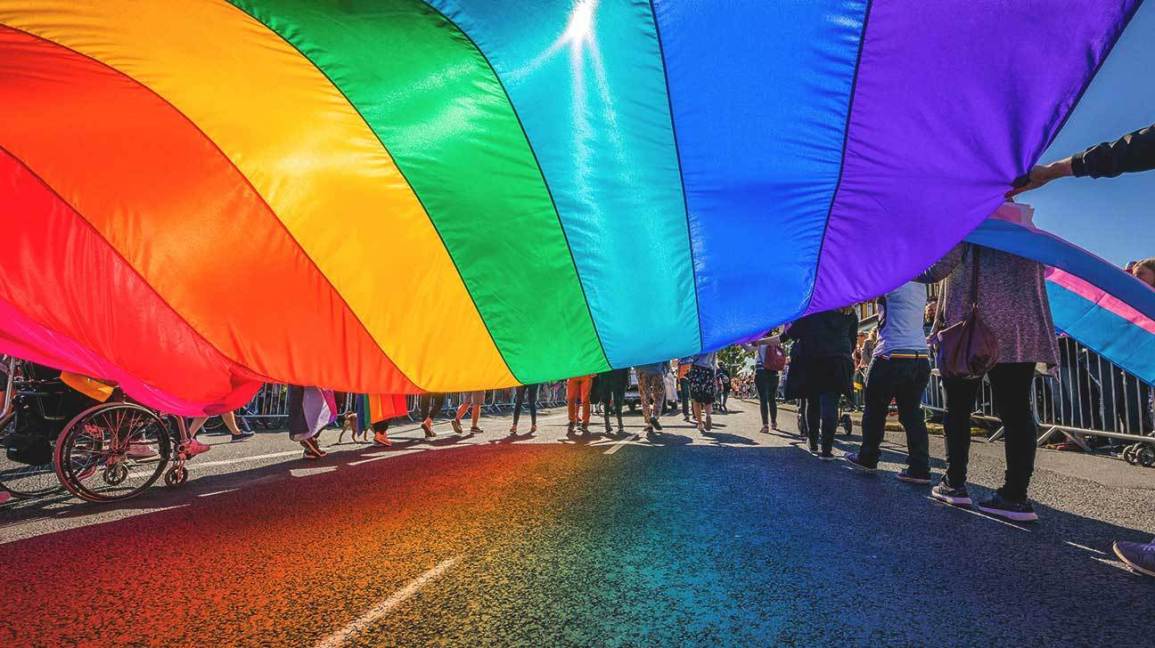 LGBTQIA+ Points of Contact

Amber Gonzalez (agonzalez@fullcoll.edu), professor of Ethnic Studies and Monique Delatte Starkey (MDelatte@fullcoll.edu), acquisitions librarian have volunteered to function as LGBTQIA+ Points of Contact for students and staff.  They will provide support, explain the process, and assist students (or staff) with reporting incidents of bullying, harassment, or intimidation based on a person's real or perceived sexual orientation or gender identity.
The LGBTQIA+ Social Hour with licensed mental health therapist Farrah Hedayati and co-facilitated by Monique Delatte Starkey is sponsored by the Cadena Cultural Center
Ever been a book club member? There's never been a better time to connect with fellow literature lovers! Click Here!
LGBTQIA+ Safe Zone Project Resource Guide: A Community Manual for Local & National Queer Resources
Salvador Navarro at El Camino College and his team created this amazing resource guide.  Some is specific to El Camino, but most are Southern California resources that we could all use as well.  PS, Fullerton College is listed on page 37 as an LGBTQIA+ friendly campus!  Woot! ❤️ 
🏳️‍🌈
"This guide is dedicated to providing you with information on free and low-cost resources on a range of Lesbian, Gay, Trans, Queer, Intersex, Asexual + (LGBTQIA+) services. It also functions as an educational tool when interacting with members of this community. This manual will serve as a starting point in understanding and addressing the needs of the queer student population and allies who may be unsure of where to begin their search for access to tailored resources." 
https://rb.gy/9jdtq9

 (Links to an external site.)
Trans Visibility Event with Alex Billings Recording
Visit the LGBTQIA+ Canvas shell – it has a collection of resources for the LGBTQIA+ community but is mostly used as a listserv for students to send out events and information.  We have an LGBTQIA+ fullcoll.edu website brewing, which will have a more complete collection of resources. We also have an LGBTQ+ Advocates Staff and Faculty List here.
Gender Inclusive Restrooms

LGBTQ+ Advocates Listserv
We have an
LGBTQ+Advocates@fullcoll.edu
 listserv which has about 70+ staff, faculty, and admin who have expressed interest.  Anyone is able to send messages to the group with this email.
Chosen/Preferred Name, Gender, and Pronouns
As school approaches, please remember to update your personal information so your professors and peers will see the name and gender you want them to see on Canvas and professors' rosters! Change your gender, name, and/or pronouns on the student information change form.
Gender identity and chosen name may be used on unofficial records and documents maintained by the District, and in situations where a legal sex and legal name are not required by law or District policy.
For more information, please see our Chosen/Preferred Name, Gender Identity, and Pronouns website: admissions.fullcoll.edu/chosen-name-gender
Preferred/Chosen Name will Appear: