The LGBTQIA2S+ Resource Program consists of dynamic events and services created to support the needs of the lgbtqia2s+ campus community at Fullerton College. We strive to create a safe space for students to express themselves, connect with each other, and discover their unfolding identities, while prioritizing their mental health and well-being.   
Note: We will be remote during construction between May 22 and June 02! Connect with us!
For general inquiries, support, or questions reach out to lgbtqia2s+@fullcoll.edu 
The LGBTQIA2S+ Resource Program is in the Student Development and Engagement Offices located in Building 500, Room 512-02. We are open Monday-Thursday from 9am – 4pm. We are closed Monday-Thursday from 12pm – 1pm for a reset hour.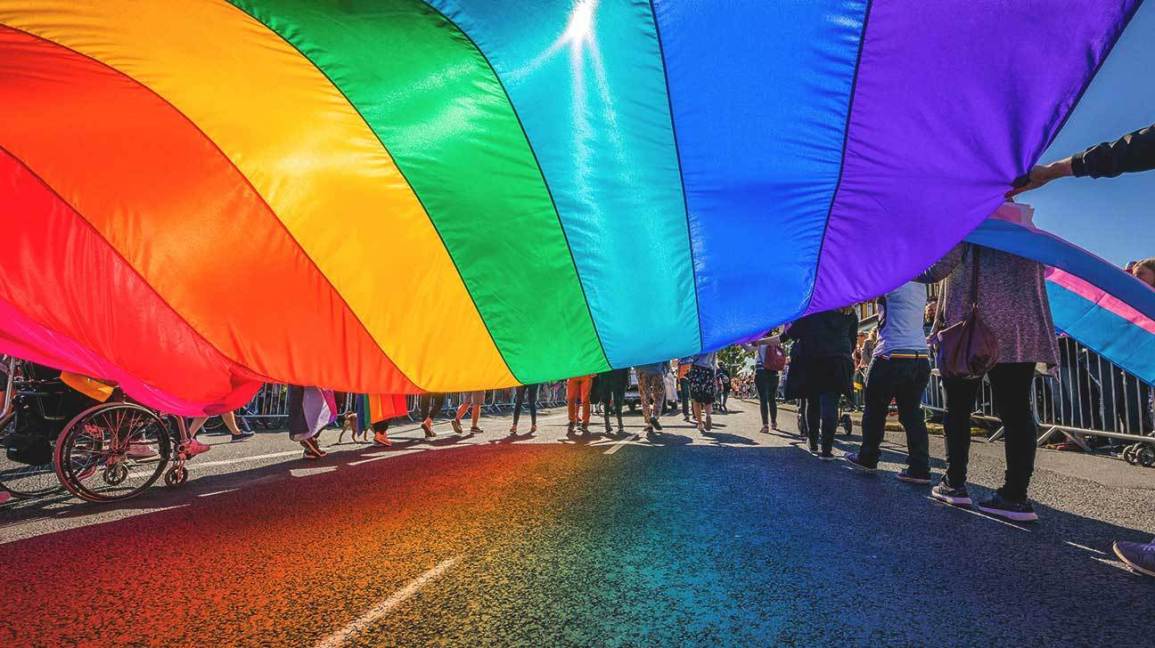 LGBTQIA+ Points of Contact

We are here to support Fullerton College's LGBTQIA2S+ community! Reach out if you are in need of resources, guidance, connection, or a little queer gossip. Your safety and experience on campus (in person or online) are important! Don't hesitate to reach out if you are feeling lost, unheard, or just want to manifest an event or resource. Feel free to pop into Queer Social Hour, Fridays at 1pm, to talk with us as well!
Remote Services May 22-June 02
We will be offering remote services during construction between May 22 and June 02!
Queer Social Hour
Queer Social Hour is a community group for LGBTQIA2S+ students at Fullerton College to connect and discuss various topics with one another. These meetings are casual and fun. Come hang out! Intended Audience: Students
Thursdays, May 4th 1:30 – 3:30 pm & May 18th  2:00 – 3:30 pm | Build 2400 Rm. 206 
Queering the Spectrum
Join us in a discussion about the intersecting identities of being Autistic and LGBTQIA2S+. All are welcome! This workshop is hosted by both our Academic Counselor, Lisa Macafee (she/they) and our Community Therapist, Yanel Bueno (they/them). Intended Audience: Students
Tuesday, May 2nd | 3:30 – 5:00 pm | Build. 2400 Rm. 206 
Mental Health May
In honor of Mental Health Awareness Month, we will be hosting a workshop on recognizing the signs and symptoms of mental health issues impacting the LGBTQIA2S+ community, how to help yourself and loved ones, and learn helpful coping skills to manage the day-to-day stressors. You don't have to be at your breaking point to receive mental health care. Intended Audience: Students
Tuesday, May 9th 3:00 – 4:30 pm | Build. 2400 Rm. 206
End-of-the-Year Lavendar Celebration
Join us to celebrate the end of the semester!  We will also be acknowledging our LGBTQIA2S+ graduating students, so lots of fun for everyone. All students & allies welcomed. We hope to see you there! Register using the link in the FC LGBTQIA2S+ Linktree.
Thursday, May 11th | 3:00 – 5:00 pm | Build. 500 Rm. 512-02
QTBIPOC Process Group:
A student space to discuss the unique experiences of LGBTQIA2S+ and BIPOC folks and the impact on their mental health. Feel heard, seen, validated, and learn healthy coping skills to manage day to day challenges. No registration required. Intended Audience: Students
Visit the LGBTQIA+ Canvas shell – it has a collection of resources for the LGBTQIA+ community but is mostly used as a listserv for students to send out events and information.  We have an LGBTQIA+ fullcoll.edu website brewing, which will have a more complete collection of resources. We also have an LGBTQ+ Advocates Staff and Faculty List here.
Gender Inclusive Restrooms

LGBTQ+ Advocates Listserv
Our LGBTQ+ listserv features 70+ North Orange County Community College District employees who stay in contact for the purposes of sharing events, resources, and information to support the LGBTQIA2S+ community on our campuses. You can join the listserv by contacting Fullerton College's LGBTQIA2S+ Professional Expert, Ariel Gentalen (agentalen@fullcoll.edu)
Chosen/Preferred Name, Gender, and Pronouns
As school approaches, please remember to update your personal information so your professors and peers will see the name and gender you want them to see on Canvas and professors' rosters! Change your gender, name, and/or pronouns on the student information change form.
Gender identity and chosen name may be used on unofficial records and documents maintained by the District, and in situations where a legal sex and legal name are not required by law or District policy.
For more information, please see our Chosen/Preferred Name, Gender Identity, and Pronouns website: admissions.fullcoll.edu/chosen-name-gender
Preferred/Chosen Name will Appear: